Our mandate is to empower the people God, enable them to fulfil their ministries or destinies through the preaching of the word of faith, holiness, and prosperity and family values.
To build a spiritual strong and healthy family centered Christians who will impact that generation.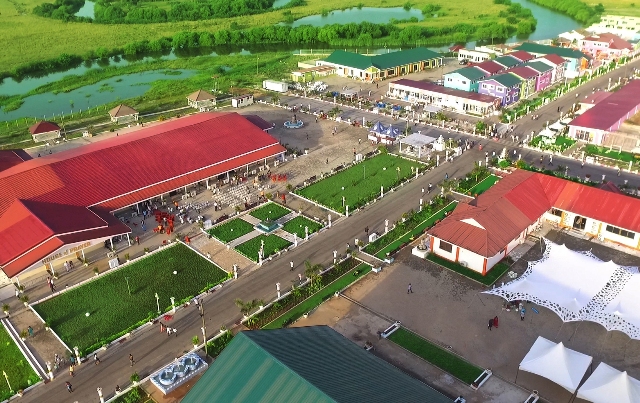 The Potter's City, located along the Ningo River in Miotso-Prampram, Ghana, West Africa, is a mandate and a move of God. The promise of this prayer city was given to Prophet Nanasei about a decade ago. It has been built with the vision to provide a serene and conducive environment to allow God's children to seek His face. The City houses The Praying Family Chapel and The World Prayer Centre which a thriving
 non-denominational ministries for the body of Christ. Aside Sunday Service by the Praying Family Chapel and Friday All Night Services by the World Prayer Centre, the Potter's City also host weekly Tuesday Intercessor's All Night services and the Thursday Breakthrough Hour. Potter's City has auditoriums for programs and retreats as well as hostel facilities for accommodation purposes.
The Vision for Potters City was revealed to the servants of God about a decade ago but the release to commssion the project was given on the 37th day of a 40 day fasting and prayers.families and nations.A very important part of the man of GOD's vision in pioneering this great project was to see people from all walks of life come together in one location to fast, pray and seek GOD from time to time without any hindrances.
It was the man of GOD's desire to gather christians together from time to time to go on 5 -10 days of waiting on GOD with prayer and fasting. He did this over a period of time between 2009-2014 at different locations from Manna Heights in Mankessim to Hephzibah in Aburi and Pentecost Convention Centre in Kasoa.
However by GOD's own divine orchestration they were very happy to sell this beautiful land to the man of GOD. After negotiations were completed, the Prophet set up a little tent infront of the land and building of Potter's City began with sincere and intense conviction. It was a great spectacle to see women mixing mortar and concrete as well as carrying them. Members not only sacrificed their resources in various ways but really worked hard, day and night to make sure that the work of GOD was finished on time. But GOD was absolutely in charge of the project.
Today, this is how far Potter's City has come and to GOD BE ALL GLORY AND HONOUR .